At least six historically black colleges and universities received bomb threats Monday morning, disrupting campus operations and launching police investigations. Southern University and A&M, Howard University, Bethune-Cookman University, Albany State University, Bowie State University and Delaware State University all received bomb threats this morning, according to campus spokespeople or social media posts.
Around Washington DC area, Law enforcement are investigating bomb threats targeting two of the D.C. region's historically Black universities.
Police responded to Maryland's Bowie State University, D.C.'s Howard University and several other historically Black colleges and universities around the country for bomb threats made early Monday — less than a month after many of the same schools fielded similar threats, all determined to be hoaxes.
An emergency alert from Bowie State continues to advise anyone on campus to shelter-in-place until further notice, and said all classes had changed to virtual learning for the day.
"Bowie State University this morning received information from Prince George's County Police of a bomb threat indicating that explosives had been placed in academic building on the campus," BSU said in a statement. "All threats of this nature are taken seriously and fully investigated. The campus has been closed for the day with classes and university offices operating virtually."
Images from Bowie State showed police activity centered around Charlotte Robinson Hall. The Maryland State Fire Marshal said its bomb technicians and explosives detection units were assisting campus security with building sweeps.
MARC's Penn Line will bypass Bowie State Station until after 1 p.m. due to the ongoing investigation.
Howard University said D.C. and campus police responded to a bomb threat made by phone around 4:30 a.m. Monday, naming the area near the Mordecai Wyatt Johnson Administration Building. No threats were found, Howard later added, and an all-clear was given.
The fate of the other historically black colleges and universities remains unknown.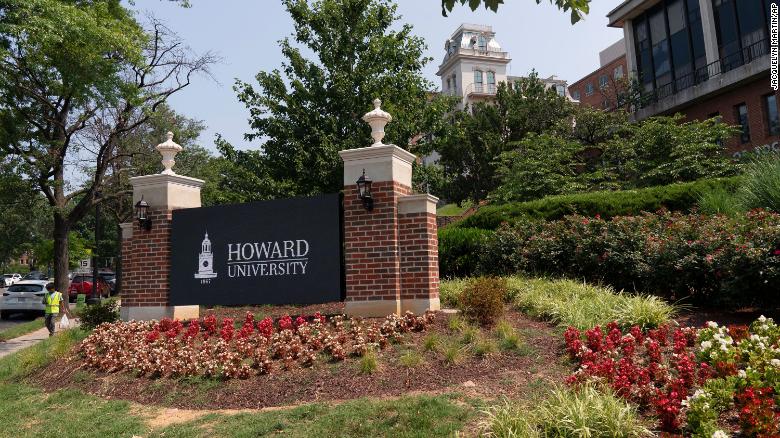 ***